Party Entertainers for Hire Near Your Area
Looking for a fun and unique way to entertain your guests at your next child's birthday? We provide a wide range of party entertainers for hire, including puppeteers, balloon artists, and more. We have something for everyone, so everyone can enjoy the party!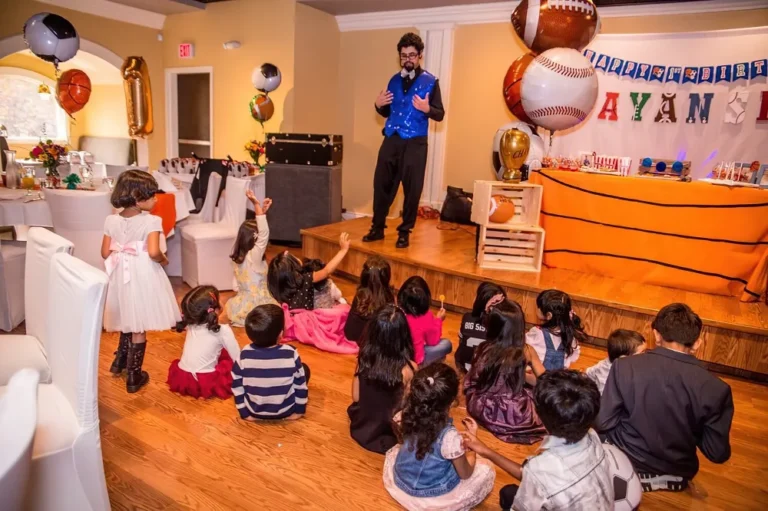 Hire a party entertainer and let your child invite their friends for a magically memorable birthday!
Individual Party Packages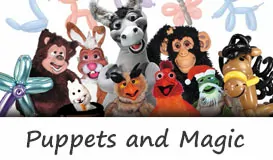 (40 minutes)

$285

Interactive Puppet Show
Interactive Magic Show
Educational Value

Professional Sound System

Best of all Ages
Book Now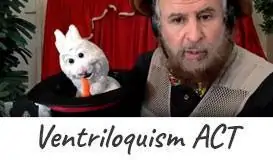 (45 minutes)

$375

Professional Ventriloquist
Audience Participation
Educational Value
Best of all Ages

Professional Sound System
Book Now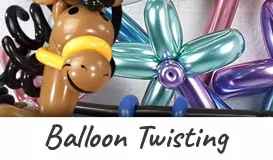 Min 2 hours/per Artist

$149/hr

Up to 35 children
Variety Menu

Possibility to Add an Artist

Quick Setup
Best of all Ages
Choose Package
Popular Combo Party Packages
(One Entertainer) 2 Hours Package
2 hours – Puppet and magic + Balloon twisting (up to 25 children) (The entertainer does 1 activity at a time. ie, puppet/magic then balloons)
(One Ventriloquist) 2 Hours Package
2 hours – Ventriloquist Act + Balloon twisting (up to 25 children) (The entertainer does 1 activity at a time. ie, Ventriloquist Act then balloons)
Deluxe Package (One Entertainer + One Artist) 2 Hours
2 hours – Puppet and magic + Balloon twisting (up to 40 children).
California Kids Fun Guarantee
Frequently asked questions
Click on a question below to skip to the answer!
We offer several different payment methods for the customer's convenience. You can either pay before the party by making payment online with a credit card or PayPal account. Or you can pay on the day of the party by handing the performer cash or check payment after the performance. Our payment process is very simple and is explained in full upon confirming your booking.
ARRIVAL TIME & SPACE REQUIREMENT
As for my arrival time, I usually arrive just about 15 minutes beforehand as my setup is quick, simple, and compact.
I can arrive a little earlier if need be, but just to let you know my setup is easily transportable, not overly large, and non-disruptive to any nearby guests.
Yes, we perform outdoors as long as the weather permits it. It is good to have a backup plan for outdoor kids entertainment just in-case of any unexpected weather conditions such as heavy winds or rain.
We'll transform your kids party entertainment into what you've always dreamed of!
Need more time to decide?
To speak with your booking coordinator simply enter your phone number and we will call you back shortly.